Manchester Chiropractor | Stewart Wilson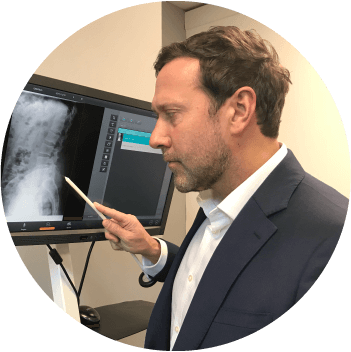 My Interest in Chiropractic Started at 16
My interest in Chiropractic started when I was just 16 after a fall from a horse, resulting in an awkward landing and injury to my neck. I tried everything to resolve my problem but nothing seemed to help. Then, after advice from a friend, I saw a local chiropractor, and after about 6 treatments the pain was all but gone.
Chiropractic Education
After this experience I decided to pursue a career as a chiropractor, and after 5 years attending the Anglo-European College of Chiropractic in Bournemouth, in August 2002 I achieved this goal.
Multi-Disciplinary Approach
I have been in practise for 15 years now, and have extended my interests in the field of Chiropractic to include sports rehabilitation, nutrition, orthopaedics and paediatrics too name but a few.
It is my belief that a well rounded, multi-disciplinary approach works best in achieving not only the patient's short term goals, but long term care.
I look forward to helping you at Deansgate Chiropractors. If you are new to chiropractic then please feel free to give me a call and we can discuss our approach and how we could be of help in improving your health and wellbeing.
---
Manchester Chiropractor | 0161 935 8216